Welcome to our guide on opulent 5-star accommodations in Somerset, England. If you are seeking a truly lavish experience amidst stunning surroundings, look no further than the luxury hotels nestled within this picturesque county. Offering an array of top-notch amenities and unparalleled hospitality, these extravagant establishments promise to provide an unforgettable stay for even the most discerning travelers.
From enchanting manor houses steeped in history to contemporary boutique hotels boasting cutting-edge design, Somerset offers a diverse range of options that cater to every taste. Immerse yourself in the tranquility of the countryside or revel in the sophistication of a city center location – Somerset has it all. Indulge your senses with exquisite dining experiences curated by world-class chefs, unwind with rejuvenating spa treatments, or simply bask in the plush comforts of your elegantly furnished suite. With their commitment to excellence and attention to detail, these prestigious hotels ensure that every aspect of your stay exceeds expectations. Join us as we explore some of the finest examples of luxury accommodation that Somerset has to offer and prepare to be delighted at every turn.
Best Somerset Five Star Hotels
No 15 by GuestHouse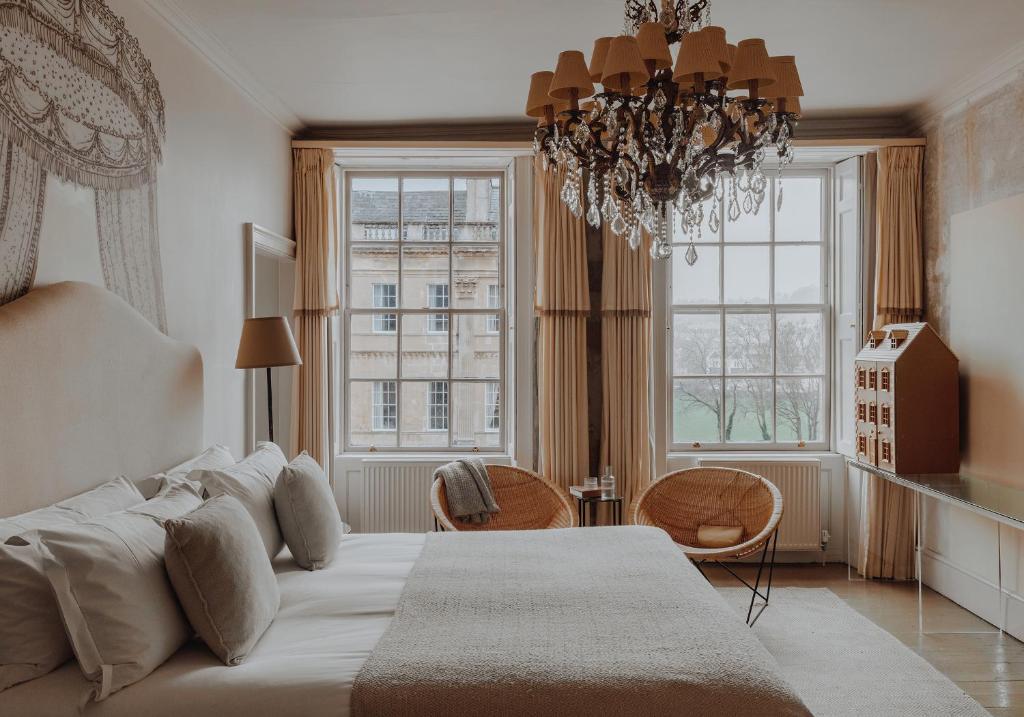 No.15 Great Pulteney is a boutique townhouse hotel located in Bath, just a short walk from popular attractions such as Pulteney Bridge and the Roman Baths. The individually designed rooms feature bespoke wall art and luxurious amenities like Hypnos Lansdowne Cashmere beds and Nespresso coffee machines. Guests can also enjoy the onsite bar, restaurant, and spa offering beauty and massage treatments.
Pros:
– Convenient location near popular attractions
– Individually designed rooms with luxurious amenities
– Onsite bar, restaurant, and spa for added convenience and relaxation
– Free high-speed WiFi available throughout the hotel
The Lion at West Pennard (West Pennard)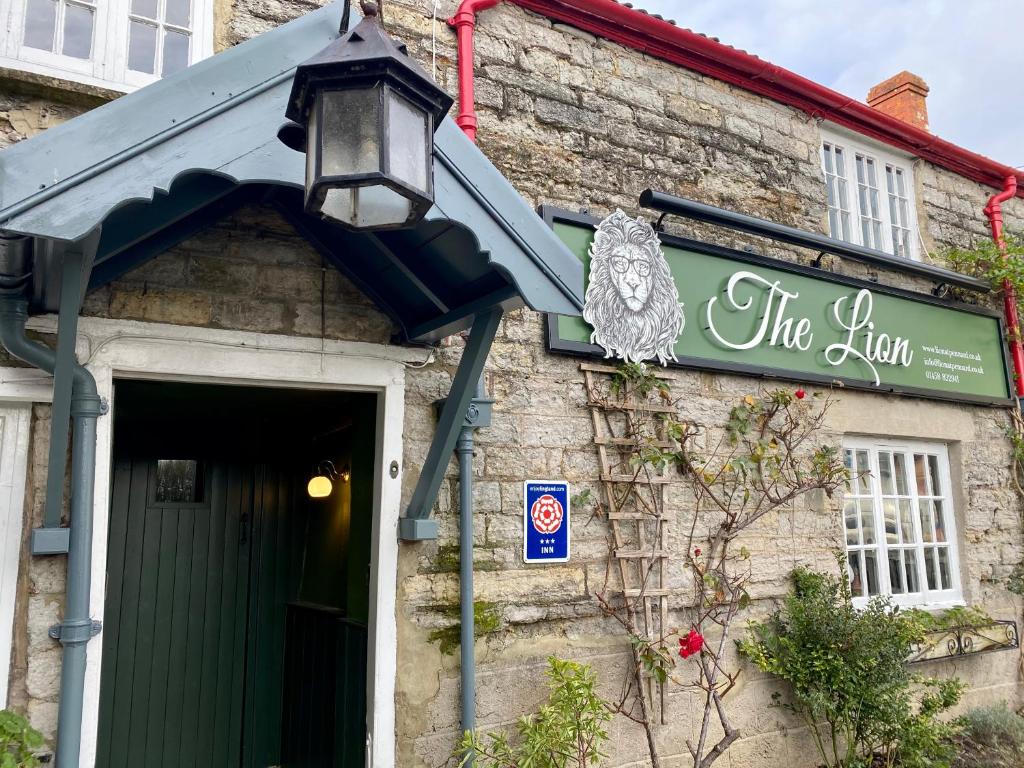 Located in the charming village of West Pennard, just 5 km from Glastonbury, The Lion offers guests a truly authentic experience with its 15th century pub and refurbished en suite rooms. With log fires and a welcoming atmosphere, this inn is perfect for those seeking a cozy retreat. Guests can also enjoy free WiFi throughout the property and indulge in delicious food served daily from their kitchen.
Pros:
– Charming 15th century pub with a cozy atmosphere
– Refurbished en suite rooms for a comfortable stay
– Free WiFi available throughout the property
– Delicious food served daily from their kitchen
Crossways (Wells)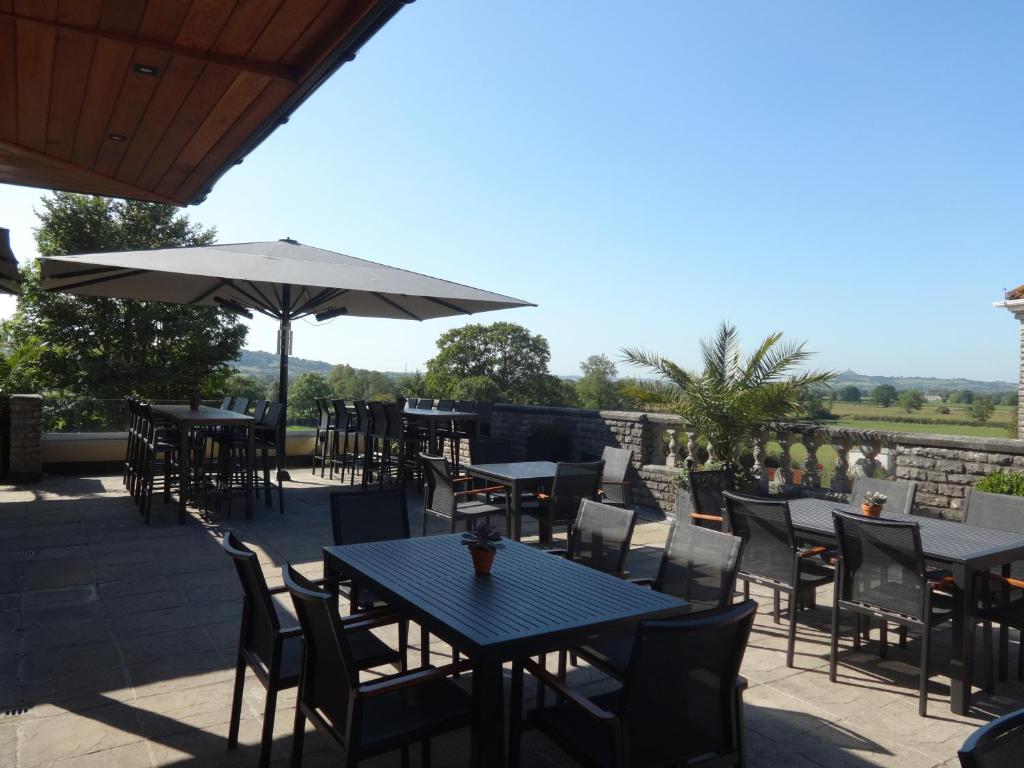 Crossways is a charming and luxurious 5-star inn located in the heart of Somerset, just 4 miles from the historic city of Wells. With breathtaking views of the surrounding countryside and Somerset hills, as well as Glastonbury Tor, it offers a tranquil and picturesque setting for guests to relax and unwind.
The inn boasts beautifully appointed rooms, each featuring an en-suite bathroom and a flat-screen TV with Freeview channels. Tea and coffee making facilities are also provided, ensuring that guests have all they need for a comfortable stay.
One of the highlights of Crossways is its AA Rosette-awarded restaurant, which serves up delectable dishes made using fresh, locally-sourced ingredients. Whether guests prefer contemporary or classic cuisine, they will find something to satisfy their palate here.
In addition to its stunning accommodations and exceptional dining options, Crossways also offers excellent event facilities. From corporate meetings to wedding parties and anniversaries, the inn can cater to a range of celebrations on-site.
With its convenient location just 25 km from Bristol Airport, Crossways is easily accessible for travelers seeking a luxurious retreat in the heart of Somerset.
Pros:
– Spectacular views over the surrounding countryside
– AA Rosette-awarded restaurant with fresh local ingredients
– Beautifully appointed rooms with modern amenities
– Excellent event facilities for various celebrations on-site
Other places to stay in Somerset
Somerset Downtown Five Star Hotels
Somerset Downtown boasts a collection of exquisite five-star hotels that redefine luxury and sophistication. These opulent establishments strive to provide guests with an unforgettable experience, combining impeccable service, elegant design, and unparalleled comfort. From the moment you step into their luxurious lobbies, you are enveloped in a world of refined indulgence. The attention to detail is evident throughout each hotel, from the lavish furnishings to the carefully curated artwork adorning the walls. Every guest is treated like royalty, as staff members go above and beyond to ensure every need is met with utmost professionalism and grace. With world-class dining options offering culinary delights from around the globe and serene wellness facilities designed for ultimate relaxation, Somerset Downtown's five-star hotels offer a truly remarkable stay for those seeking the pinnacle of luxury accommodation.
Tarr Farm Inn ( Liscombe)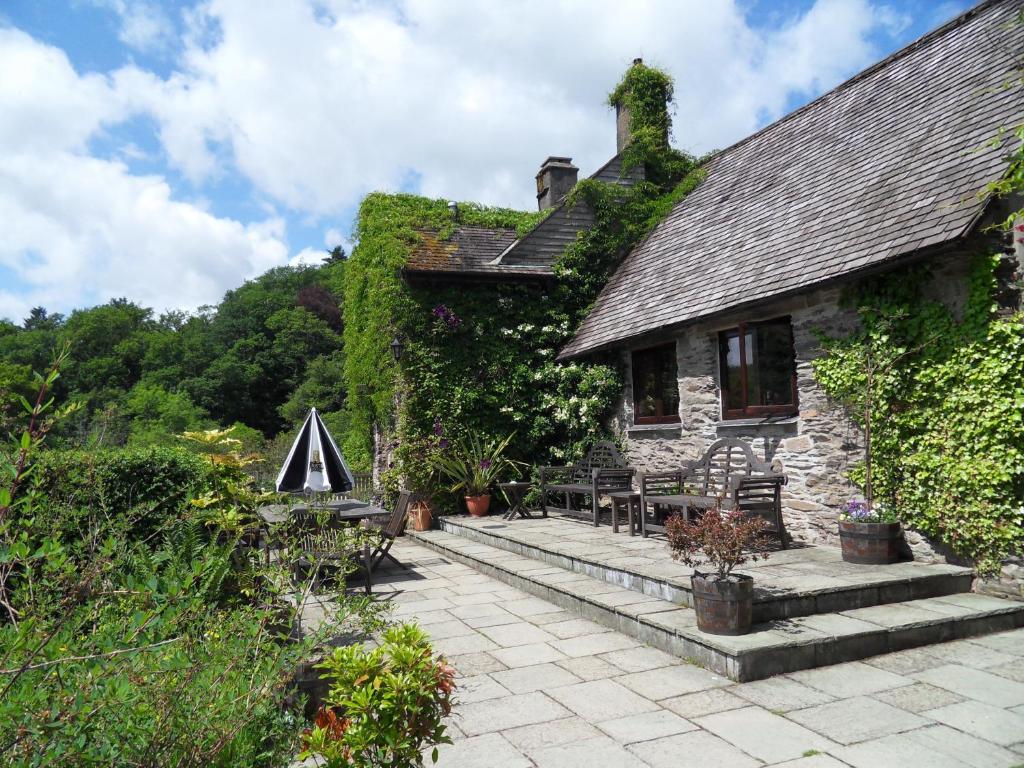 Located in the picturesque village of Liscombe, Tarr Farm Inn is a charming and cozy guest house that offers a delightful stay with its comfortable rooms and scenic views of the river and garden. With amenities like free WiFi access, a minibar, and an electric kettle in each room, guests can relax and enjoy their time here. The inn also boasts a restaurant, bar, garden, terrace, shared lounge, and luggage storage facilities for guests to make use of during their stay. Hiking enthusiasts will particularly appreciate the array of outdoor activities available both on-site and in the surrounding area. With free parking provided and Bristol Airport just 72 km away, Tarr Farm Inn is an ideal choice for those seeking a peaceful countryside retreat.
– Comfortable rooms with minibar and electric kettle
– Scenic views of the river and garden
– Restaurant offering delicious meals
– Convenient location for outdoor activities such as hiking
The Holcombe (Holcombe)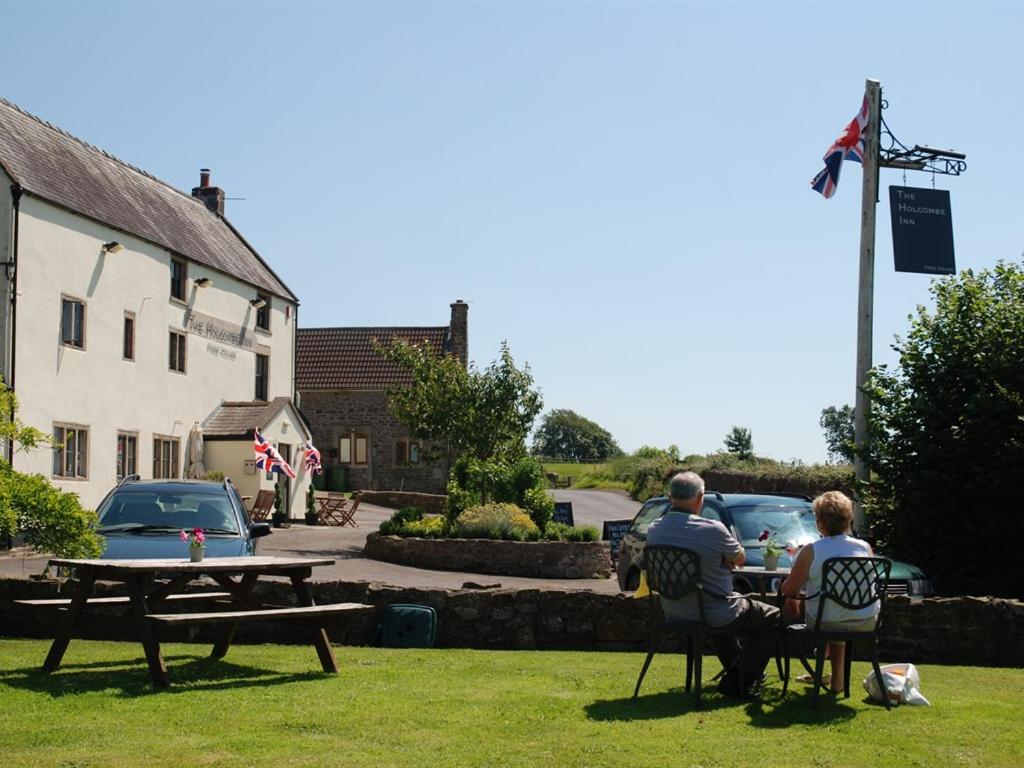 The Holcombe is a charming 17th-century Grade II listed inn located in the village it shares its name with. With its original features and cozy atmosphere, this inn offers top-notch accommodation and delicious dining options. Its prime location allows guests to explore nearby attractions such as Bath, Bristol, and Wells before returning for a delightful meal at the award-winning restaurant.
– Charming 17th-century Grade II listed building
– Original features and interesting nooks and crannies
– Quality accommodation with a restful country-inn environment
– Excellent food served in the award-winning restaurant
– Convenient proximity to popular local attractions
The Bower Inn (Bridgwater)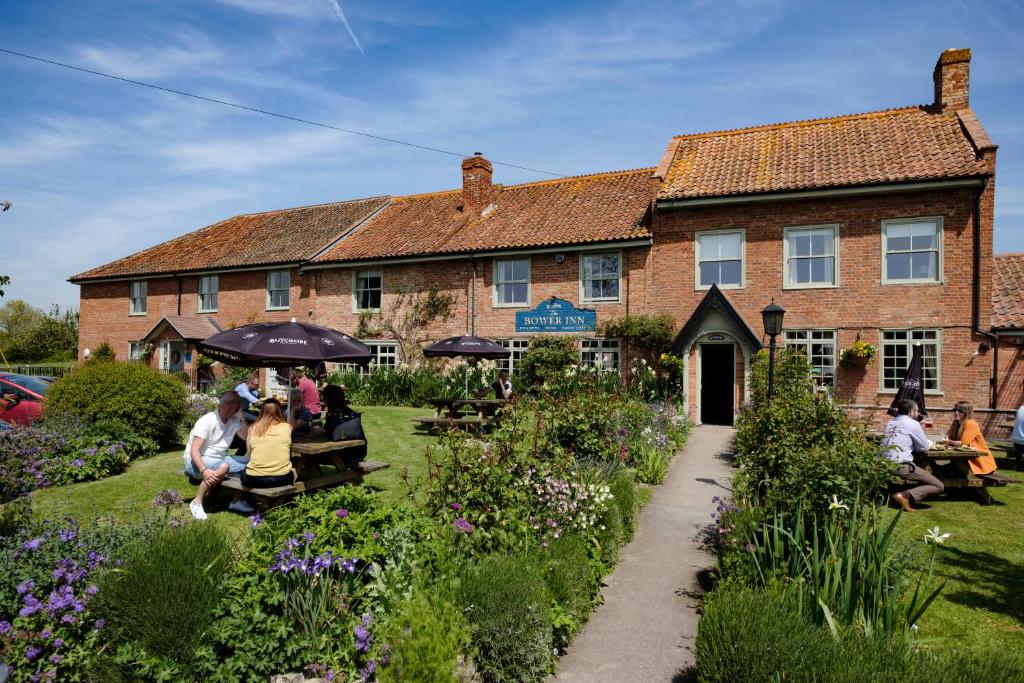 Located just off the M5 motorway and 2 miles from Bridgwater town centre, The Bower Inn is a charming 18th-century building offering stylish rooms with luxury bathrooms and delicious homemade food. Guests can enjoy free tea/coffee and handmade biscuits, while the bathrooms include luxury toiletries and some have stand-alone bathtubs. With warm-colored decor and flat-screen TVs in each room, guests also have access to traditional breakfasts served in the country-house style dining room, hearty lunches, an international dinner menu, and roast dinners on Sundays. Additionally, they can relax on sofas with a drink from the bar, which offers local ales. Free Wi-Fi is available in public areas.
– Convenient location just off the M5 motorway
– Stylish rooms with luxury bathrooms
– Delicious homemade food available throughout the day
– Cozy atmosphere with comfortable seating areas
– Access to local attractions such as Burnham-on-Sea coast and Bridgwater Train Station
Luxury 5 Star Hotels in Somerset
Somerset is home to a range of exquisite luxury 5 star hotels that offer guests an unforgettable experience. From stunning architecture to elegant interiors, these hotels provide the ultimate in indulgence and comfort. With meticulous attention to detail, impeccable service, and world-class dining options, Somerset's luxury hotels aim to exceed every expectation. Whether it's relaxing by a lavish pool or unwinding in a luxurious spa, guests can immerse themselves in opulence and tranquility. Each hotel boasts spacious rooms adorned with fine furnishings, ensuring a restful night's sleep. Somerset's luxury 5 star hotels cater to discerning travelers seeking an exceptional stay in this picturesque destination
The Roseate Villa Bath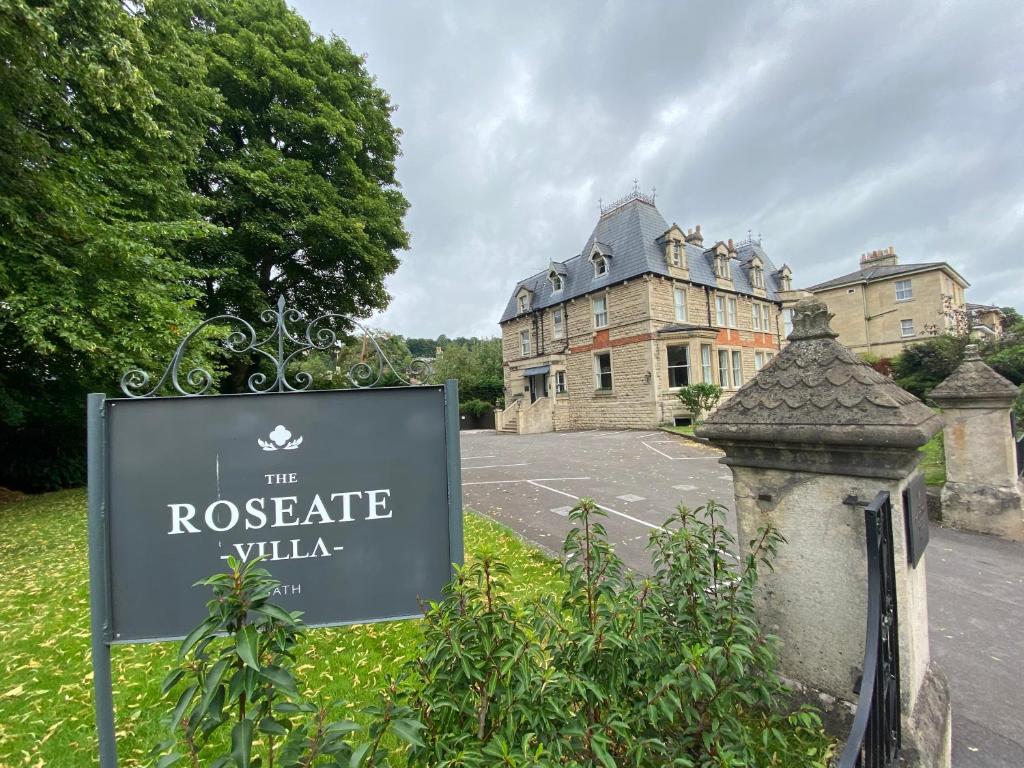 Located in the heart of Bath, The Roseate Villa is a charming boutique hotel with its own gardens and private car parking. The rooms are beautifully appointed with Hypnos beds, luxurious linens, and well-equipped bathrooms featuring luxury toiletries. Guests can start their day with an award-winning breakfast in the elegant dining room and enjoy stunning views of Henrietta Park while sipping on morning coffee or indulging in afternoon tea at The Henrietta Bar. With its convenient location, guests are within walking distance of the Roman Baths, Bath Abbey, and numerous shops and restaurants.
– Central location in the heart of Bath
– Beautifully appointed rooms with luxurious amenities
– Award-winning breakfast served daily
– Stunning views from The Henrietta Bar over Henrietta Park
– Close proximity to major attractions and transportation links
Macdonald Bath Spa Hotel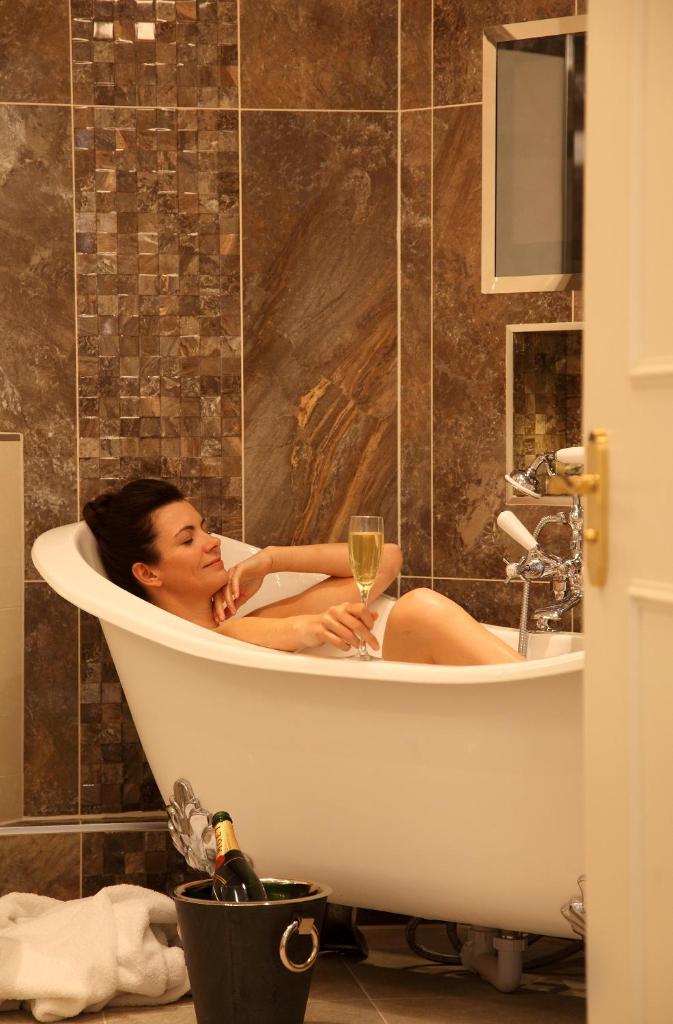 Macdonald Bath Spa Hotel is a luxurious 5-star hotel nestled in beautiful gardens and located just a 10-minute walk from Bath Abbey. The hotel offers exquisite amenities including a spa with a swimming pool, outdoor hot tub, candlelit treatment rooms, and fitness center. The elegantly decorated bedrooms feature private bathrooms with luxurious toiletries and bathrobes, satellite TV, tea/coffee facilities, and some even offer scenic garden views. With an award-winning restaurant serving an innovative British menu and world-class wine list, as well as an alfresco terrace offering fruity cocktails and stunning views, guests can indulge in culinary delights. And for those seeking ultimate relaxation, the Roman Thermae Spa is just a short 15-minute walk away.
Pros:
– Beautiful gardens create a serene atmosphere
– Luxurious spa facilities provide ultimate relaxation
– Exquisite dining options with innovative menus and stunning views
– Convenient location within walking distance to Bath Abbey
The Hayloft by Black Door Stays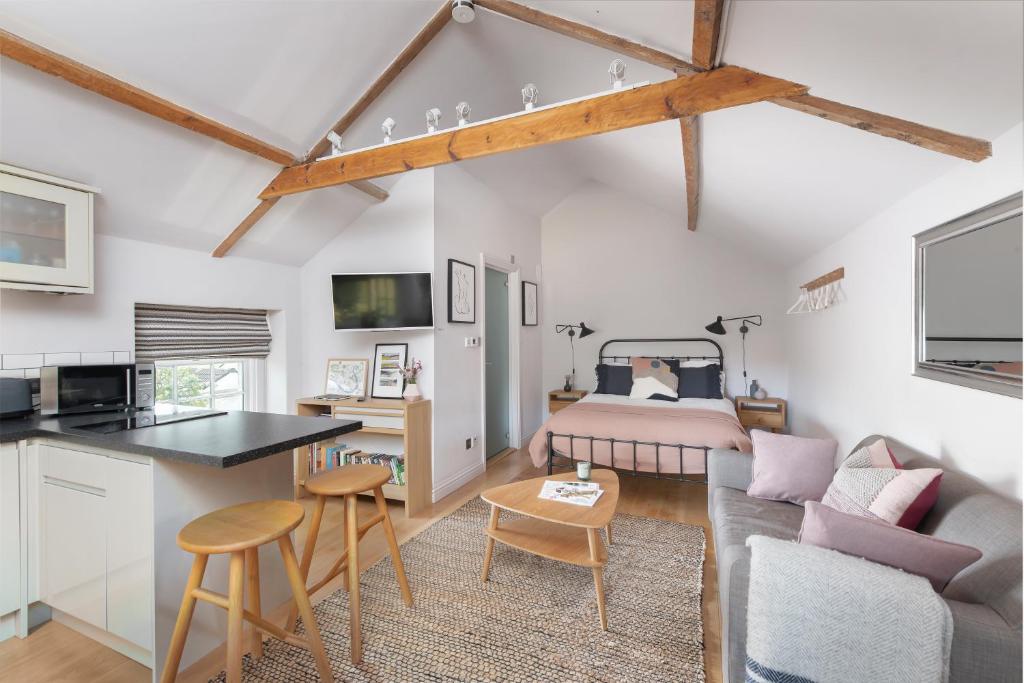 The Hayloft by Black Door Stays is a charming holiday home located in a beautiful 19th-century building. With picturesque garden views, this property offers a comfortable stay with amenities like free WiFi, a flat-screen TV, and an equipped kitchen. Guests can enjoy the terrace, barbecue in the garden, and explore nearby hiking and cycling trails. The Roman Baths and Royal Crescent are just 11 km away from this delightful accommodation.
– Stunning garden views
– Well-equipped kitchen
– Terrace for outdoor relaxation
– Convenient access to hiking and cycling trails
Cheap 5 Star Hotels in Somerset
Looking for an affordable luxury getaway in Somerset? Look no further than the cheap 5-star hotels in the area. Offering a combination of comfort and value, these accommodations provide guests with a memorable experience without breaking the bank. Whether you're looking to explore the beautiful countryside or indulge in spa treatments, these budget-friendly options offer excellent facilities and top-notch service. From stylish rooms to delicious dining options, these cheap 5-star hotels in Somerset are perfect for travelers seeking a touch of luxury at an affordable price.
The Gainsborough Bath Spa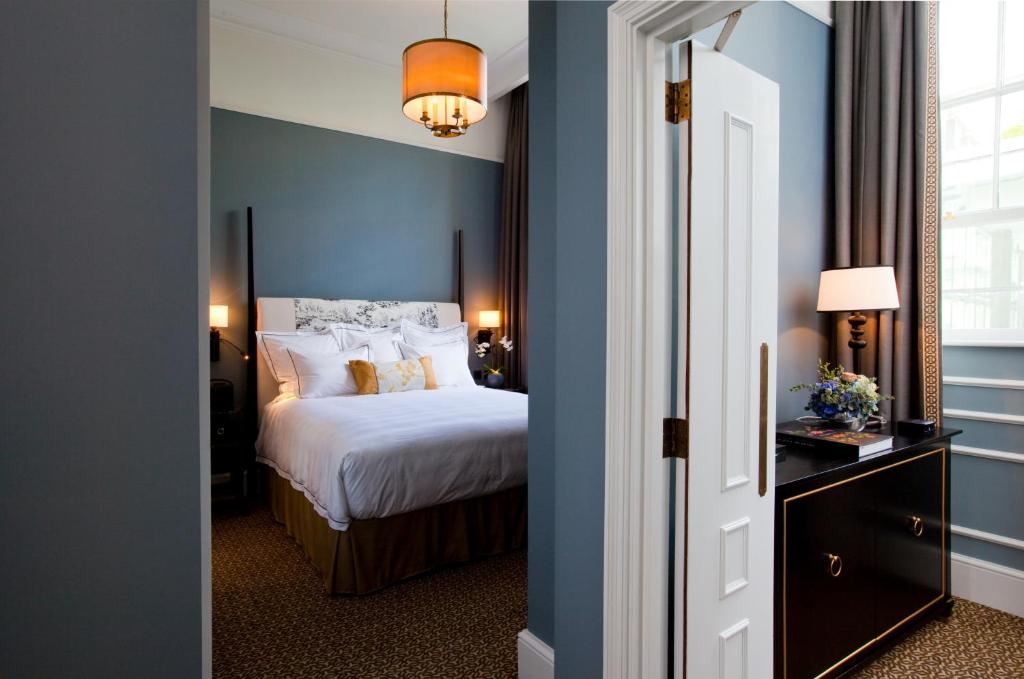 The Gainsborough Bath Spa is a luxurious five-star hotel in Bath, UK. It stands out as the only hotel in the country with access to naturally heated thermal waters within its Spa Village. The hotel offers elegant rooms with modern amenities, including flat-screen TVs and private bathrooms. Guests can relax in the Canvas Room for a light lunch or indulge in Afternoon Tea, both of which require pre-booking. The Gainsborough Bar is also available for guests to enjoy a wide selection of beverages. With its central location, guests can easily explore popular attractions like the Roman Baths and Bath Abbey.
Pros:
– Access to naturally heated thermal waters within the Spa Village
– Elegant and comfortable rooms with modern amenities
– Convenient central location near popular attractions
– Availability of dining options like the Canvas Room and Afternoon Tea
Somerset 5 star Hotels Information
| | |
| --- | --- |
| 🛎️ 5 star Hotels in Somerset | 10 |
| 💵 Hotels Prices From | $205 |
| 💵 Highest price | $1473 |
| 🥇 Average Review Score | 8.9/10 |
| 🛏️ Average number of Rooms | 36 |
Top 5 star hotels in Somerset
| | |
| --- | --- |
| The Hayloft by Black Door Stays | 9.5/10 |
| The Holcombe (Holcombe) | 9.4/10 |
| No 15 by GuestHouse | 9.2/10 |
| Tarr Farm Inn ( Liscombe) | 9.2/10 |
| The Bower Inn (Bridgwater) | 9/10 |
FAQ
Which are the top 5 star hotels in Somerset?
Some of the top 5 star hotels in Somerset include The Castle Hotel in Taunton, Combe House Hotel near Bridgwater, and Babington House in Frome.
What amenities can I expect at a luxury 5 star hotel in Somerset?
Luxury 5 star hotels in Somerset offer a range of amenities including spacious rooms or suites, fine dining restaurants, fitness centers, spa facilities, and personalized concierge services.
Are there any historic luxury hotels in Somerset?
Yes, Somerset boasts several historic luxury hotels such as The Mount Somerset Hotel & Spa which is housed in an elegant Regency country house and Ston Easton Park which is set within a grand Palladian mansion dating back to the 18th century.
Do 5 star hotels provide transportation services for guests?
Many 5 star hotels in Somerset offer transportation services for their guests. This may include airport transfers or chauffeur-driven cars to explore the nearby attractions.
Are pets allowed at luxury 5 star hotels in Somerset?
While policies may vary from hotel to hotel, some luxury 5 star accommodations do allow pets. It is recommended to check with the specific hotel beforehand regarding their pet policy.
Popular Five Star Hotels destinations