Welcome to the enchanting island of Maui, located in the captivating United States. In this guide, we will journey through the realm of opulence and indulge in the luxurious haven of 5-star hotels that grace this tropical paradise. From lavish resorts nestled along pristine beaches to elegant retreats tucked amidst lush greenery, Maui presents an array of exquisite options for those seeking an unforgettable escape.
Prepare to be mesmerized as you immerse yourself in the unparalleled beauty and tranquility that only a 5-star hotel can offer. Experience world-class hospitality combined with breathtaking natural landscapes where turquoise waters meet golden sands. Whether you're looking for a romantic getaway, a family vacation filled with adventure, or simply craving rejuvenation immersed in absolute luxury, Maui's collection of 5-star accommodations promises to exceed all expectations. So pack your bags and let us embark on a journey where comfort meets sophistication amidst the splendor of Maui's finest hotels.
Best Maui Five Star Hotels
Montage Kapalua Bay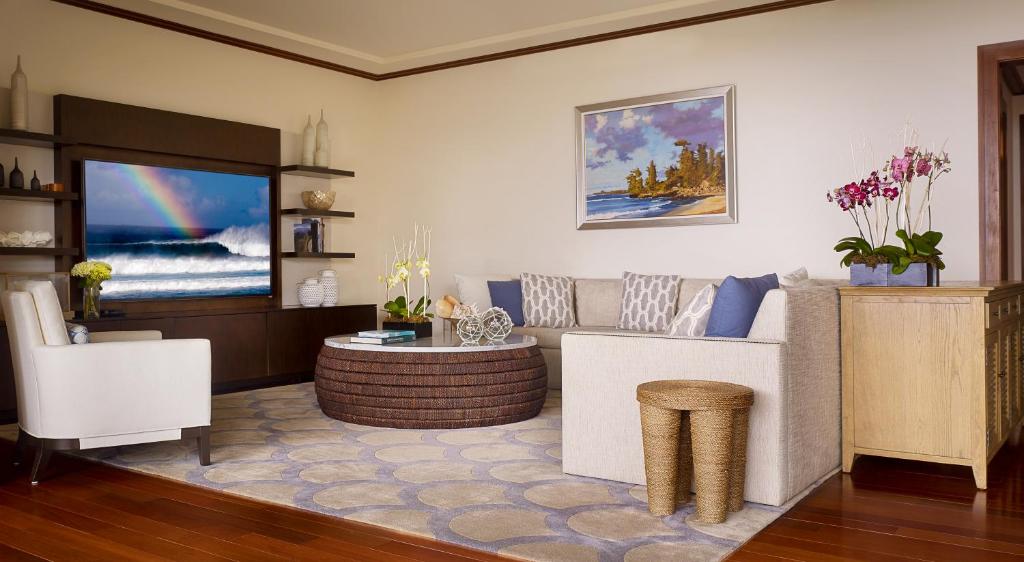 Located in the stunning Kapalua Bay, Montage Kapalua Bay offers a luxurious oceanfront experience on its 24-acre resort. The spacious suites come with free WiFi, full kitchens, and private balconies with breathtaking views. Guests can indulge in the outdoor pool, restaurant, and spa facilities, as well as enjoy activities like golfing at the nearby Kapalua Golf Club Bay Course or relaxing at Kaanapali Beach.
Pros:
– Spacious suites with full kitchens and private balconies
– Luxurious amenities including a spa bath and guest slippers
– Access to an outdoor pool and fitness centre
– Close proximity to golf courses and beautiful beaches
Lumeria Maui (Makawao)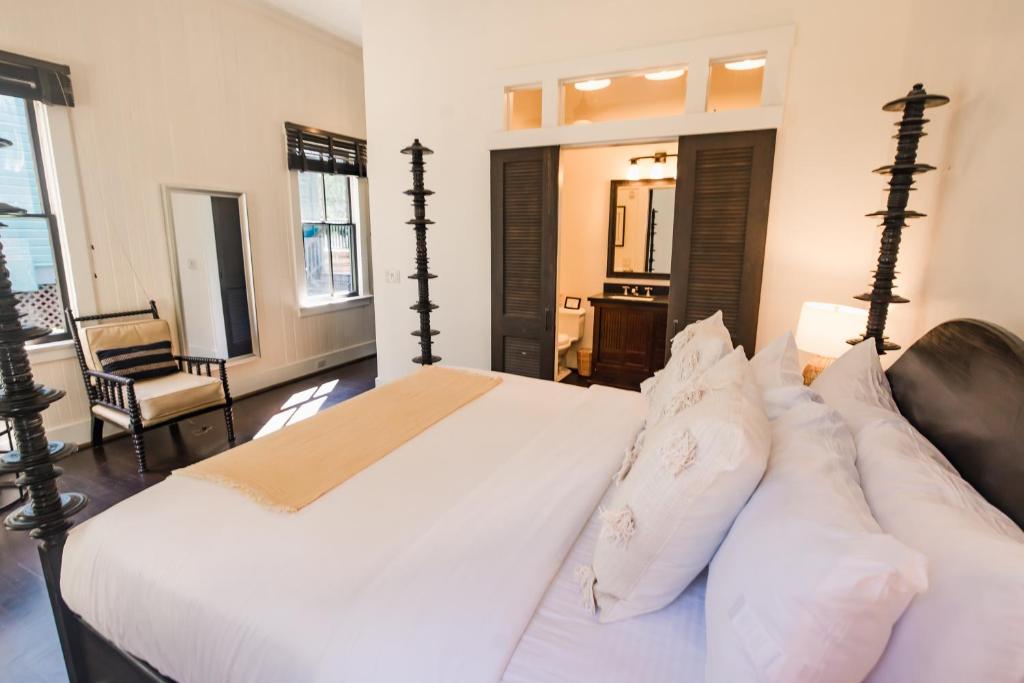 Lumeria Maui is a historic compound turned educational retreat center, offering classes and programs in yoga, meditation, healing arts, horticulture, culture, and dance. With its renovated guest rooms and suites, it provides overnight accommodations for community students and island visitors on retreat. Guests can enjoy the saltwater pool and hot tub for relaxation while indulging in nourishing farm-to-table meals at the onsite restaurant. The Wellness Spa offers a range of bodywork and healing arts therapies. Situated just 10 miles away from Kahului Airport, Lumeria Maui provides easy access to golfing, swimming beaches, as well as renowned surfing opportunities.
– Educational retreat center offering diverse classes and programs
– Renovated guest rooms and suites for overnight stays
– Onsite restaurant serving delicious farm-to-table meals
– Wellness Spa providing bodywork therapies and private lessons
– Convenient location with easy access to golfing, beaches, and surfing opportunities
Aston at The Whaler on Kaanapali Beach (Lahaina)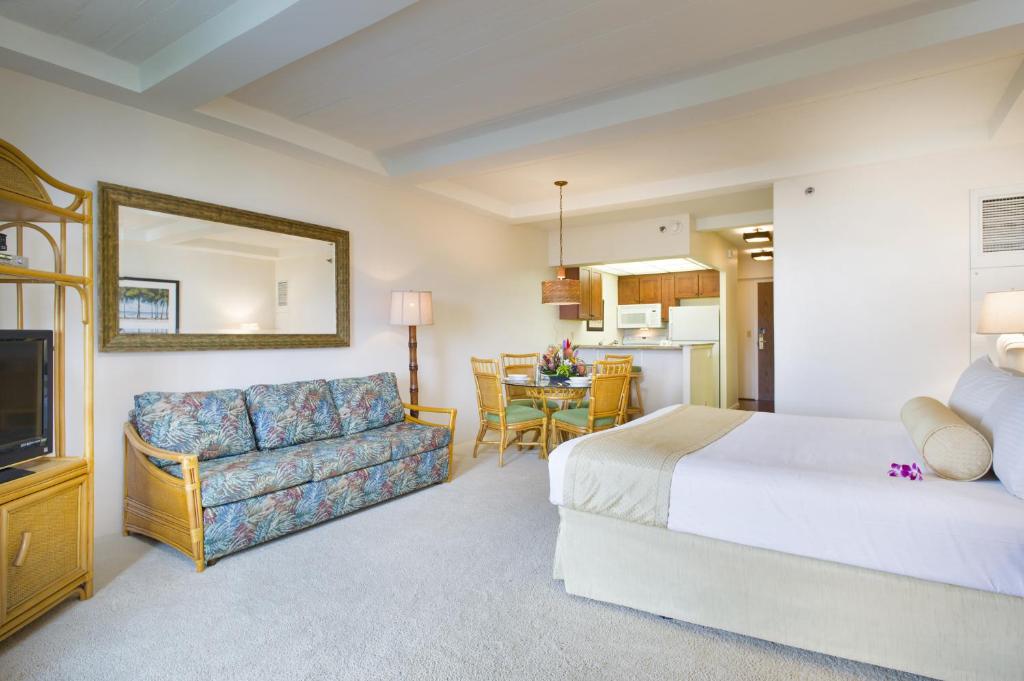 Located just 600 meters from the stunning Kaanapali Beach in Lahaina, Aston at The Whaler on Kaanapali Beach offers luxurious accommodations with all the modern amenities including air conditioning and free WiFi. The units are well-appointed and some even come with a fully equipped kitchen and a private bathroom with free toiletries. Guests can also enjoy easy access to popular attractions such as Alii Kahekili Beach, Hanakaoo Beach Park, and Kaanapali Golf Courses.
– Prime location near Kaanapali Beach
– Fully equipped kitchens in some units
– Free WiFi throughout the property
– Close proximity to popular attractions and golf courses
Other places to stay in Maui
Maui Downtown Five Star Hotels
Maui Downtown boasts an exceptional selection of luxury five-star hotels, promising a memorable stay for discerning travelers. Each property exudes elegance and sophistication, coupled with world-class service and impeccable attention to detail. Guests can relish in the opulent accommodations that offer stunning views of the cityscape or the pristine coastline. With a focus on refined aesthetics, these hotels seamlessly blend modern design with cultural elements, creating an ambience that is both inviting and impressive. Indulge in exquisite dining experiences featuring gourmet cuisine prepared by renowned chefs, or unwind at luxurious spas offering rejuvenating treatments. Whether visiting for business or pleasure, Maui Downtown's five-star hotels provide an unparalleled level of luxury that guarantees an unforgettable experience for all guests.
Wailea Beach Resort – Marriott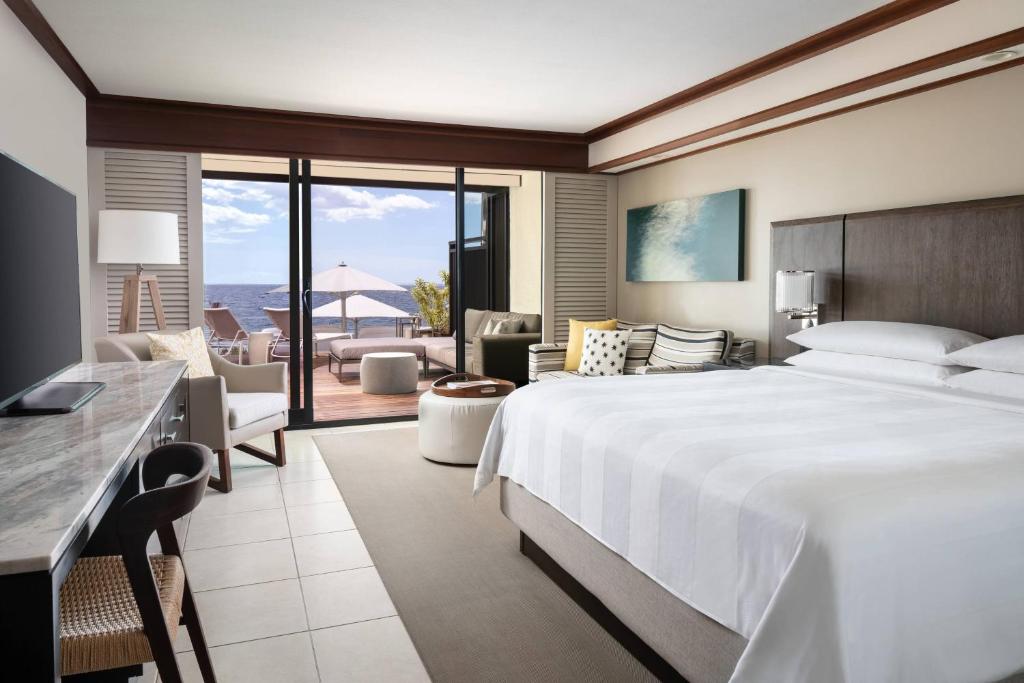 Perched on the breathtaking shores of Maui, Wailea Beach Resort – Marriott offers a luxurious oasis for travelers seeking a serene escape. With stunning views of the ocean and nearby islands, this resort boasts lavish accommodations and a tranquil environment. Guests can indulge in multiple restaurants and pools, including water slides, dive pool for scuba-certified guests, beach bars, pool bars, and grab-and-go options. The spacious rooms and suites feature balconies or patios, air-conditioning, TV with pay-per-view channels, refrigerator, coffee machine, sofa, and work desk. Enjoy the warm sunshine at Wailea Beach and Ulua Beach Park within walking distance from the hotel or unwind with a massage at the on-site spa. Families can also take advantage of the kid's club while exploring top-rated golf courses and nature paths nearby.
– Spectacular ocean views
– Variety of dining options
– Access to multiple pools with water slides
– Proximity to beautiful beaches
Wailea Beach Villas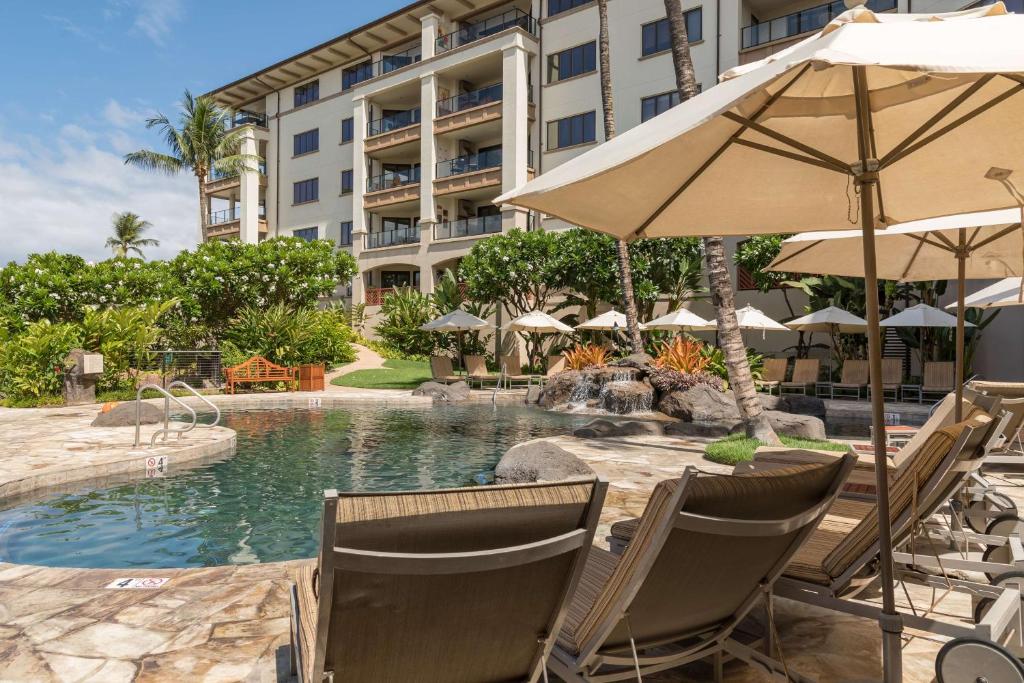 Located steps away from Maui's stunning Wailea Beach, Wailea Beach Villas, a Destination by Hyatt Residence, offers spacious villas with full kitchens and luxurious amenities. Guests can enjoy in-room spa treatments and exceptional services such as private chefs and tour assistance. The property also features modern fitness facilities, 2 outdoor pools, a billiards room, and large private lanais with built-in barbecues.
Pros:
– Steps away from Wailea Beach
– Spacious villas with fully equipped kitchens
– In-room spa treatments available
– Exceptional services including private chefs and tour assistance
– Modern fitness facilities, 2 outdoor pools, billiards room
Four Seasons Resort Maui at Wailea (Wailea)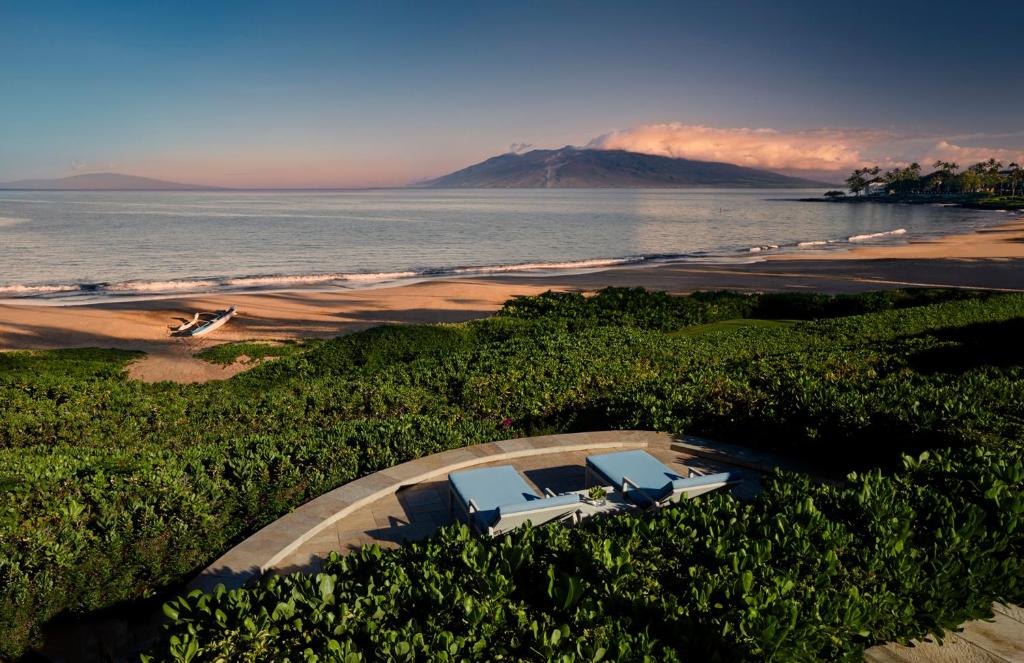 Located in Wailea, the Four Seasons Resort Maui offers a luxurious stay with stunning views of Wailea Beach. This 5-star hotel boasts spacious rooms with either ocean or garden views, as well as three on-site restaurants serving a variety of cuisine including Hawaiian-Italian fusion by Chef Wolfgang Puck at Spago. Guests can also enjoy the resort's amenities such as three swimming pools, an on-site spa and wellness center, tennis courts, and easy access to nearby attractions like The Shops at Wailea and Haleakala National Park.
Pros:
– Breathtaking ocean or garden views from spacious rooms
– Variety of dining options including fusion cuisine at Spago
– On-site spa and wellness center for ultimate relaxation
– Convenient location near popular attractions and golf club
– Amenities such as swimming pools and tennis courts available for guests
Luxury 5 Star Hotels in Maui
Maui, known for its stunning beaches, crystal-clear waters, and breathtaking natural landscapes, is home to an array of luxury 5-star hotels that offer a truly indulgent experience. From world-class service to lavish accommodations and exquisite dining options, these hotels embody opulence at its finest. With meticulously designed interiors featuring elegant décor and state-of-the-art amenities, guests can expect nothing short of pure comfort and relaxation. Whether it's lounging by infinity pools overlooking the ocean or rejuvenating at luxurious spas, Maui's luxury 5-star hotels provide an idyllic escape for those seeking a sumptuous retreat in paradise.
Hotel Wailea, Relais & Châteaux – Adults Only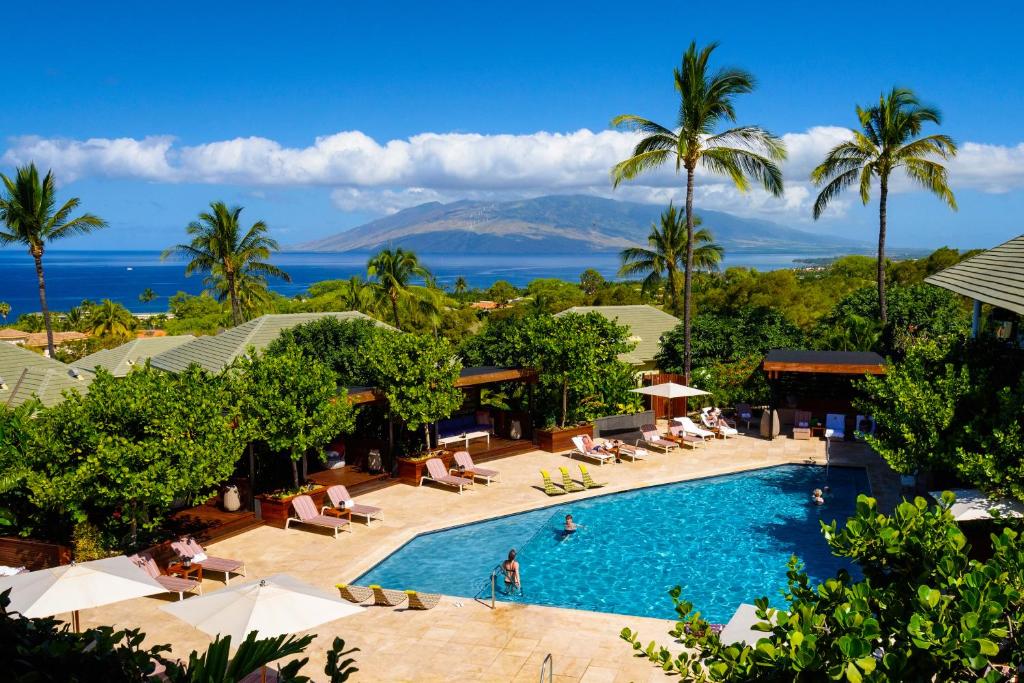 The Hotel Wailea, Relais & Châteaux – Adults Only is a boutique hotel nestled on a cliff overlooking Maui's southern coastline. Set on 15 acres of beautifully landscaped grounds, this luxurious hotel offers spacious suites with free WiFi and private decks boasting ocean or garden views. Indulge in romantic al fresco dining at The Garden or enjoy sunset ocean views at The Lanai. For a truly unique experience, guests can dine in The Treehouse, where a personal chef prepares meals amidst mango and avocado trees. Plush bathrobes and deep soaking tubs ensure maximum comfort during your stay, while beach services including free bottled water, beach chairs, and umbrellas are also available. Don't miss the chance to savor island-to-table cuisine in the intimate settings of The Restaurant at Hotel Wailea.
Pros:
– Stunning ocean and garden views from private decks
– Unique dining experiences including al fresco dining and dining in The Treehouse
– Plush bathrobes and deep soaking tubs for ultimate relaxation
– Beach services provided for added convenience
– Island-to-table cuisine served in two intimate settings
The Villas at Fairmont Kea Lani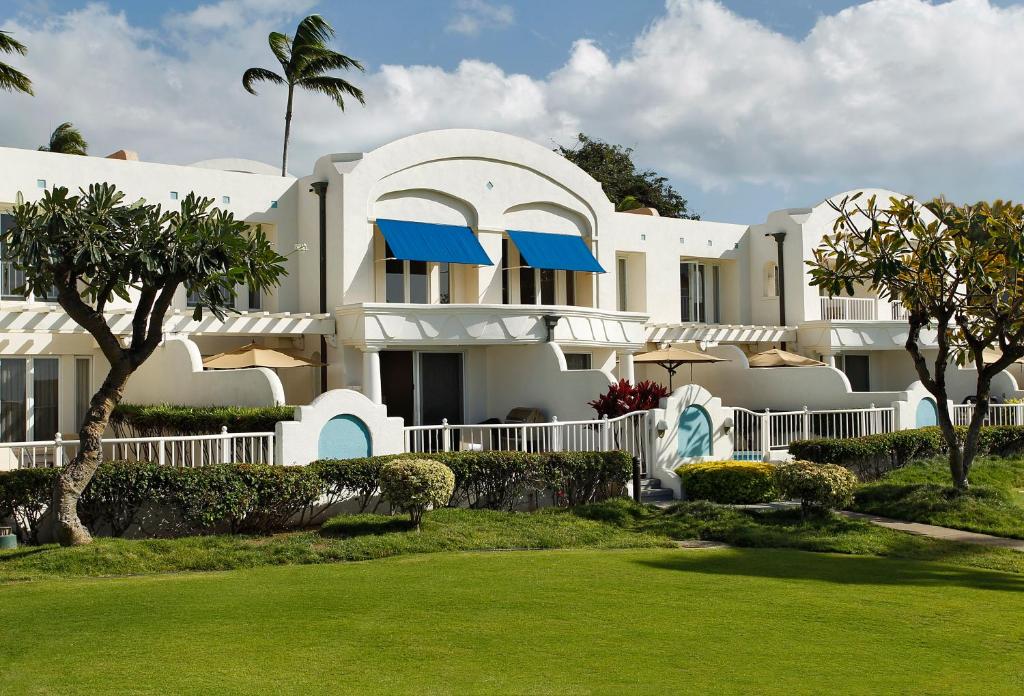 The Villas at Fairmont Kea Lani in Wailea offer luxurious accommodation with stunning sea views. Guests can enjoy a range of amenities including free bikes, a fitness centre, and a restaurant. The villas feature fully equipped kitchens and private bathrooms, as well as access to a hot tub, hairdresser's, and business centre on-site. With its convenient location near popular beaches and attractions, this hotel is the perfect choice for those seeking relaxation and adventure during their stay.
– Breath-taking sea views from the villas
– Complimentary use of bikes to explore the surroundings
– Fitness centre for guests to maintain their workout routine
– Delicious dining options available at the on-site restaurant
– Conveniently located near popular beaches and attractions
Grand Wailea Resort Hotel & Spa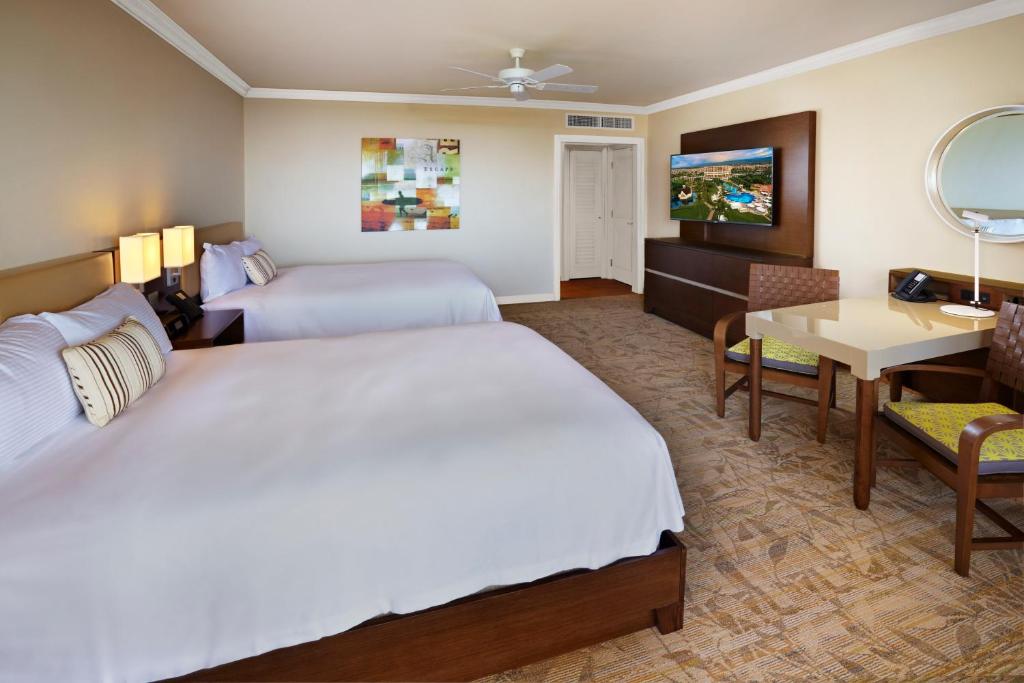 Located on 40 acres of tropical landscape on the white sand of Wailea Beach, the Grand Wailea Resort Hotel & Spa, A Waldorf Astoria Resort is a luxurious retreat. With its 5 restaurants, spa, water park, and golf courses, this resort offers everything you need for a perfect vacation. The spacious guest rooms feature stunning views and modern amenities, while the on-site dining options provide delicious Hawaiian-inspired cuisine. Plus, you can indulge in body treatments and massages at the spa or enjoy a range of activities such as scuba lessons and cultural tours. The resort's convenient location near Kahului International Airport and The Shops at Wailea makes it even more desirable.
Pros:
– Beautiful outdoor pool area with multiple swimming pools connected by a lazy river
– Impressive water park with water slides, waterfalls, caves, and swim-up bar
– Top-notch dining options serving Hawaiian-influenced fish and meat entrees
– Luxurious spa offering various body treatments and hydrotherapy bath circuit
– Wide range of activities available including yoga lessons on the beach and guided kayak tours
Maui 5 star Hotels Information
| | |
| --- | --- |
| 🛎️ 5 star Hotels in Maui | 9 |
| 💵 Hotels Prices From | $82 |
| 💵 Highest price | $884 |
| 🥇 Average Review Score | 8.9/10 |
| 🛏️ Average number of Rooms | 237 |
Top 5 star hotels in Maui
| | |
| --- | --- |
| Wailea Beach Villas | 9.7/10 |
| Hotel Wailea, Relais & Châteaux – Adults Only | 9.5/10 |
| Montage Kapalua Bay | 9.3/10 |
| Four Seasons Resort Maui at Wailea (Wailea) | 9.2/10 |
| Aston at The Whaler on Kaanapali Beach (Lahaina) | 8.8/10 |
FAQ
What are some of the best 5 star hotels in Maui?
Some of the top luxury hotels in Maui include Four Seasons Resort Maui at Wailea, Montage Kapalua Bay, and The Ritz-Carlton, Kapalua.
What amenities can I expect at a 5 star hotel in Maui?
At a 5 star hotel in Maui, you can expect an array of luxurious amenities such as spacious rooms with stunning ocean views, private balconies or lanais, fine dining restaurants, spa facilities, swimming pools, fitness centers, concierge services,and beach access.
Are there any all-inclusive 5 star hotels in Maui?
While most luxury resorts in Maui do not offer all-inclusive packages, you can still find properties that include meals and activities within their rates. Some examples are Travaasa Hana and Hotel Wailea Relais & Châteaux.
Do 5 star hotels in Maui have beachfront locations?
Yes! Many of the top-rated 5 star hotels in Maui are located right on the beachfront. These hotels offer direct access to pristine white-sand beaches and breathtaking views of the Pacific Ocean.
What is the average price range for a stay at a 5 star hotel in Maui?
The average price range for a stay at a luxury 5 star hotel in Maui can vary depending on the season and location. However, you should expect to pay anywhere from $500 to $1500 per night for a truly extravagant experience.
Popular Five Star Hotels destinations