Welcome to the enchanting county of Dorset, nestled on the picturesque south coast of the United Kingdom. Today, we embark on a journey to explore the opulence and grandeur offered by the exquisite 5-star accommodations in this captivating region. Prepare to be captivated by the luxuriousness and magnificence that awaits you as we delve into a world of refined elegance and impeccable service.
Dorset, renowned for its breathtaking natural beauty and charming coastal towns, is also home to an array of magnificent establishments that epitomize luxury in every sense. These prestigious hotels are masterpieces themselves, blending seamlessly with their idyllic surroundings and offering an unparalleled experience of sophistication and indulgence. From historic manor houses exuding timeless charm to contemporary beachfront retreats boasting cutting-edge design, Dorset's 5-star hotels leave no stone unturned when it comes to providing guests with a truly extraordinary sojourn.
Whether you seek tranquility amidst rolling countryside or desire to bask in the rejuvenating seaside ambiance, our exploration will uncover some hidden gems where lavishness meets comfort at every turn. Join us as we immerse ourselves in the realm of refinement where meticulous attention to detail harmonizes effortlessly with warm hospitality, creating an unforgettable stay for discerning travelers. So fasten your seatbelts and get ready for a virtual tour through Dorset's most sumptuous accommodations; prepare yourself for an enticing glimpse into a world where luxury reigns supreme!
Best Dorset Five Star Hotels
The Eastbury Hotel & Spa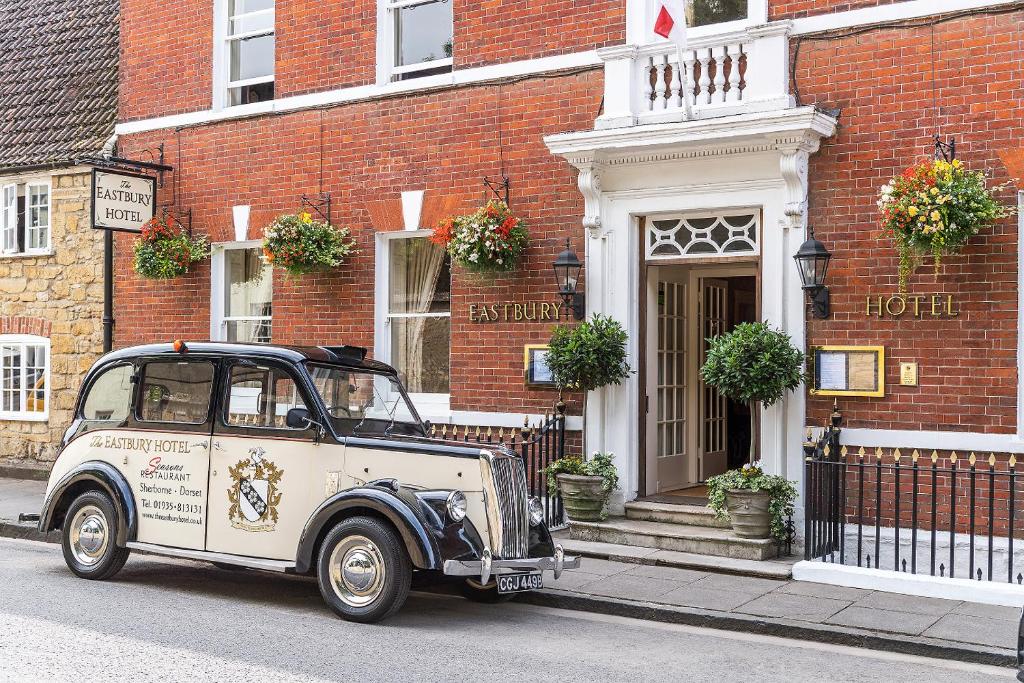 The Eastbury Hotel & Spa is a luxurious Georgian country house style hotel and boutique spa nestled in the charming town of Sherborne in Dorset. Originally designed as an 18th-century Georgian gentleman's residence, this property offers warm and character-filled rooms that make you feel right at home. With beautiful gardens, exclusive lounges, a library, snooker room, and private dining options, guests are treated to a truly indulgent experience.
Pros:
– Impeccable Georgian country house style with charming gardens
– Exclusive lounges, library, and snooker room for relaxation
– Private dining options available in a pod with luxurious amenities
– Close proximity to the lively historic town of Sherborne for exploring
The Kings Arms (Sherborne)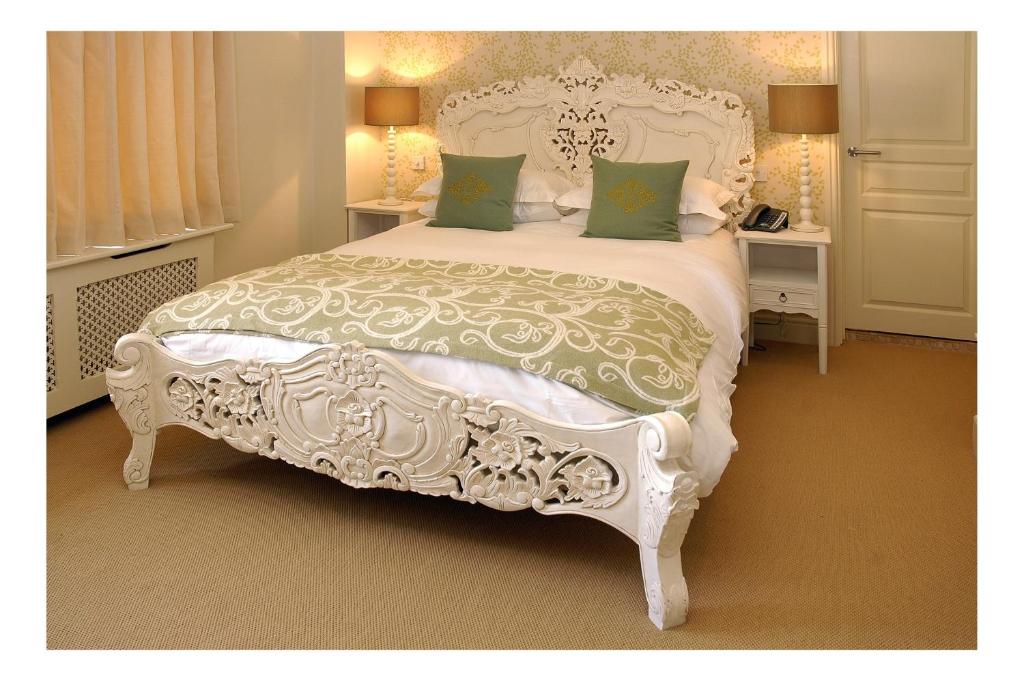 Nestled in the heart of rural Dorset, The Kings Arms is housed in an elegant Edwardian building, exuding traditional charm and character with its period features. This magnificent 5-star hotel offers a range of luxurious amenities including free parking, free Wi-Fi, and a renowned restaurant. Each individually decorated bedroom at The Kings Arms showcases opulent fabrics and classic furniture, complete with a marble bathroom featuring rain showers, plush bathrobes, and complimentary luxury toiletries. Guests can also enjoy modern conveniences such as flat-screen TVs, DVD players, and tea/coffee facilities.
The Kings Arms Restaurant provides an exquisite dining experience with its contemporary British menu served in an impressive dining room overlooking the picturesque croquet lawn. The cozy bar invites guests to unwind on natural slate and oak floors while enjoying real ales and taking advantage of the spacious terrace area. Full English breakfasts are offered daily to start the day off right.
Surrounded by the stunning Dorset countryside, this hotel is ideally situated for exploration. Historical attractions like Sherborne Castle and Abbey are just a short 10-minute drive away while the market town of Yeovil can be reached within 20 minutes by car. For those seeking even more adventure, Stonehenge awaits just 40 minutes away.
Pros:
– Elegant Edwardian building with period features
– Individually decorated bedrooms featuring luxury fabrics and period furniture
– Renowned restaurant offering modern British cuisine
– Cozy bar with real ales and large terrace
Bure Lodge (Christchurch)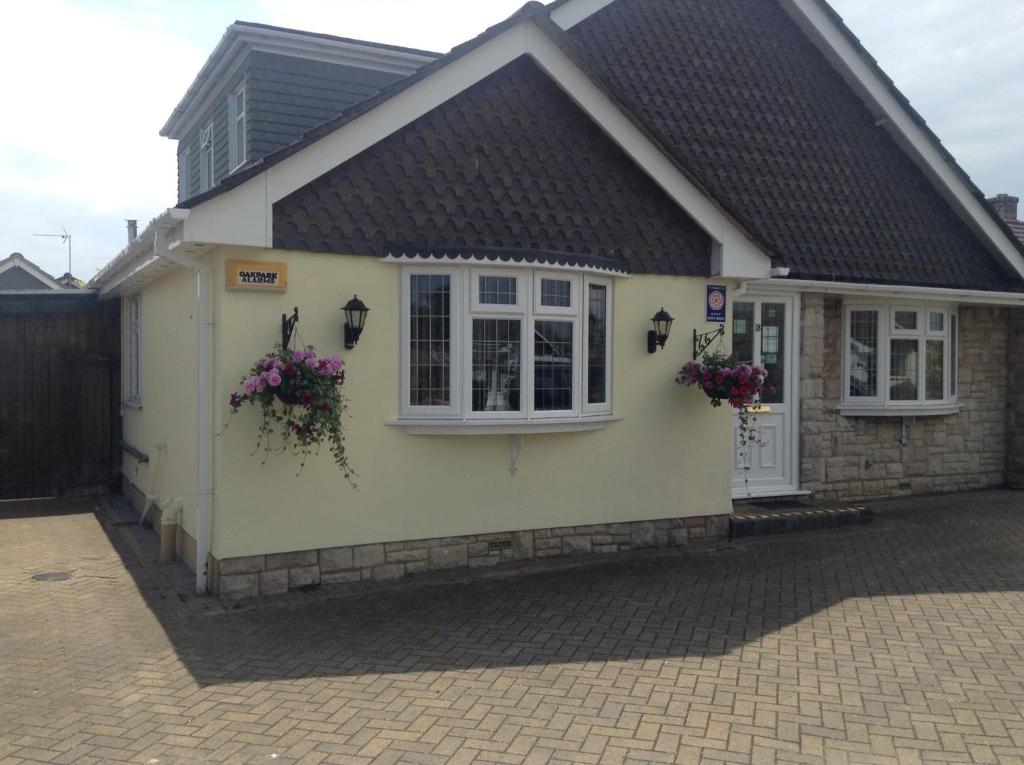 Bure Lodge is an award-winning bed and breakfast located in the charming seaside fishing village of Mudeford, near Christchurch. With free parking and Wi-Fi throughout, this luxurious B&B offers comfortable rooms equipped with a flat-screen TV, ironing facilities, and a work desk. The en suite shower rooms provide high quality toiletries and fluffy towels, while additional amenities such as tea/coffee making facilities, a hairdryer, clock radio, dressing gowns, and slippers complete the experience. Situated just 300 meters from Avon beach and within easy access to attractions like Highcliffe Castle and Hengistbury Head via ferry or a short drive away, Bure Lodge offers a convenient location for exploring the area.
– Award-winning bed and breakfast in picturesque Mudeford
– Comfortable rooms with modern amenities including flat-screen TV
– Conveniently located near popular attractions like Highcliffe Castle
– Easy access to stunning Avon beach just 300 meters away
Other places to stay in Dorset
Dorset Downtown Five Star Hotels
Dorset Downtown is a thriving destination for luxury travelers, offering a collection of exquisite five-star hotels. Each property boasts impeccable service, stylish decor, and an ambiance that captures the essence of opulence. Nestled in the heart of this vibrant city, visitors can indulge in world-class dining experiences, unwind with top-notch spa treatments, and enjoy breathtaking views from their elegantly appointed rooms. From the moment guests step foot into these exceptional establishments, they are enveloped in a haven of sophistication and tranquility that promises an unforgettable stay.
Luxury Victorian Cottage in quiet location by town centre and quay – log fires – full Virgin TV including sport and movies – fibre broadband – dog friendly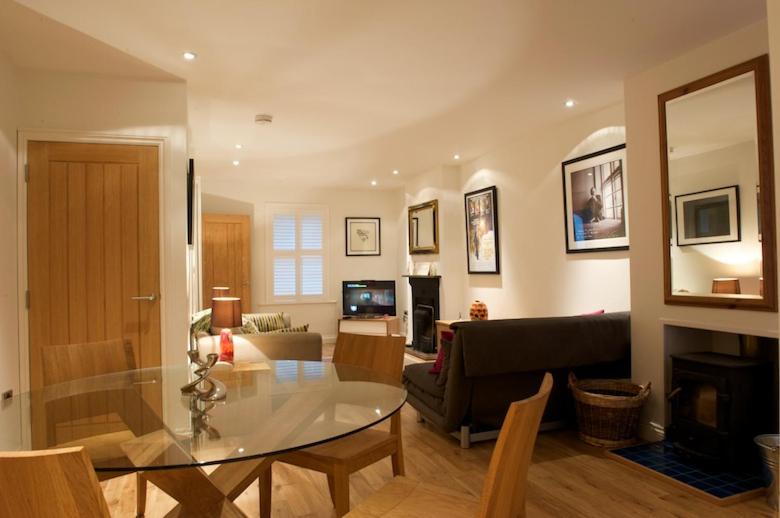 Luxury Victorian Cottage in quiet location by town centre and quay, boasting log fires, full Virgin TV including sport and movies, fibre broadband, and being dog friendly. This holiday home is situated in Poole, just 2.1 km from Poole Harbour and 5 km from Sandbanks. With free WiFi throughout the property, a fully equipped kitchen and utility room, as well as additional amenities such as a barbecue area and patio with seating area, guests can enjoy a comfortable and convenient stay. The cottage is also conveniently located just 320 metres from the High Street where guests will find restaurants, supermarkets, and retail stores.
– Quiet location near town centre and quay
– Log fires for cozy evenings
– Full Virgin TV including sport and movies for entertainment
– Fiber broadband for fast internet connection
– Dog-friendly accommodation option
Monmouth House Apartments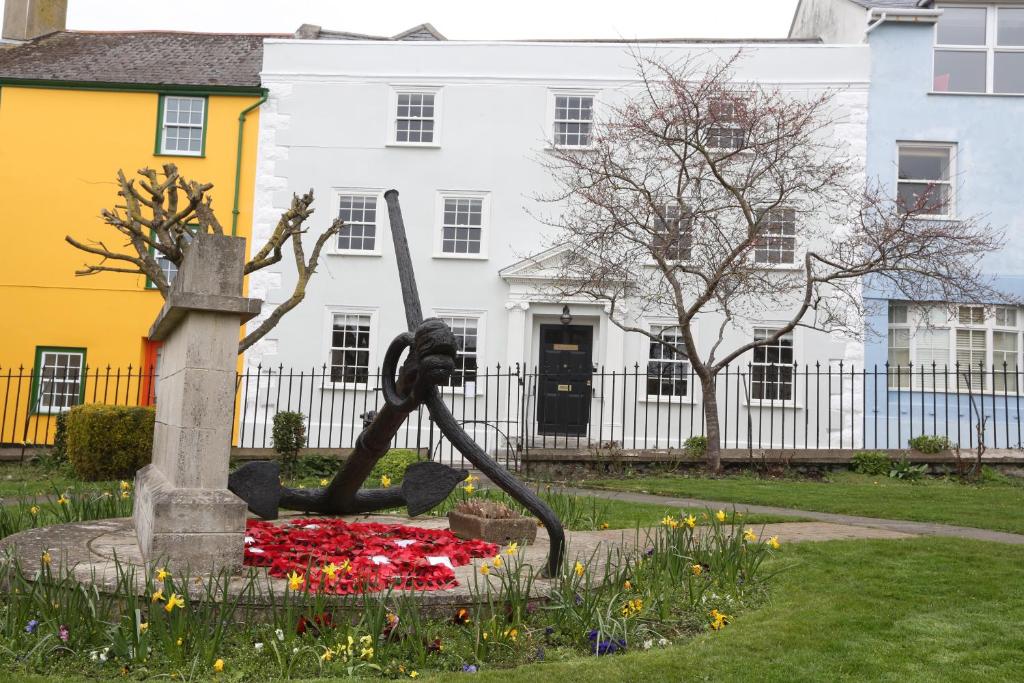 Located in the heart of the Old Town of Lyme Regis, just a few minutes' walk from the beach, Monmouth House Apartments offers five luxurious self-contained apartments. Each apartment has its own private entrance and features well-appointed kitchen, dining, and living areas along with comfortable bedrooms and private bathrooms. With 1, 2, or 3 bedroom options available, these apartments provide a perfect home away from home for travelers seeking a relaxing getaway.
– Prime location in the charming Old Town of Lyme Regis
– Spacious apartments with fully equipped kitchens
– Private entrances for added privacy and convenience
– Just a short stroll away from the beautiful beach
Dorset 5 star Hotels Information
| | |
| --- | --- |
| 🛎️ 5 star Hotels in Dorset | 5 |
| 💵 Hotels Prices From | $298 |
| 💵 Highest price | $993 |
| 🥇 Average Review Score | 9/10 |
| 🛏️ Average number of Rooms | 9 |
Top 5 star hotels in Dorset
| | |
| --- | --- |
| Bure Lodge (Christchurch) | 9.6/10 |
| Luxury Victorian Cottage in quiet location by town centre and quay – log fires – full Virgin TV including sport and movies – fibre broadband – dog friendly | 9.3/10 |
| Monmouth House Apartments | 9.1/10 |
| The Eastbury Hotel & Spa | 8.5/10 |
| The Kings Arms (Sherborne) | 8.5/10 |
FAQ
What are the top 5 star hotels in Dorset?
Some of the top 5 star hotels in Dorset include The Pig on the Beach, Summer Lodge Country House Hotel, Chewton Glen Hotel & Spa, and Captain's Club Hotel & Spa.
What amenities can I expect at a luxury hotel in Dorset?
Luxury hotels in Dorset offer a range of amenities including spacious rooms or suites, gourmet dining options, spa facilities, swimming pools, concierge services, and beautifully landscaped gardens.
Are there any pet-friendly 5 star hotels in Dorset?
Yes, there are several pet-friendly 5 star hotels in Dorset such as The Green House Hotel and Moonfleet Manor. They provide special facilities for pets and ensure a comfortable stay for both guests and their furry companions.
What is the average price per night for a luxury hotel room in Dorset?
The average price per night for a luxury hotel room in Dorset ranges from £200 to £500. However, prices may vary depending on factors such as location, seasonality, and specific hotel offerings.
Can I book airport transfers through luxury hotels in Dorset?
Yes, many luxury hotels in Dorset offer airport transfer services for their guests. This ensures convenience and ease of travel from airports such as Bournemouth Airport or Southampton Airport to your chosen hotel destination.
Popular 5 Star Hotels destinations