Welcome to Cebu City, a vibrant metropolitan in the Philippines known for its rich culture and stunning sights. Whether you're here for business or leisure, there's no denying that staying at a 5-star hotel is an experience like no other. From luxurious accommodations to top-notch amenities and exceptional service, these hotels offer nothing but the best.
If you're looking to pamper yourself during your stay in Cebu City, then look no further than our selection of 5-star hotels. Indulge in first-class dining experiences, unwind at world-class spas, or simply relax and admire breathtaking views of the city skyline. With their prime locations and opulent interiors, these hotels are sure to make your visit unforgettable. So sit back, relax, and let us take you on a tour of the finest 5-star hotels in Cebu City – where every moment feels like pure luxury!
Best Cebu City Five Star Hotels
Jpark Island Resort & Waterpark Cebu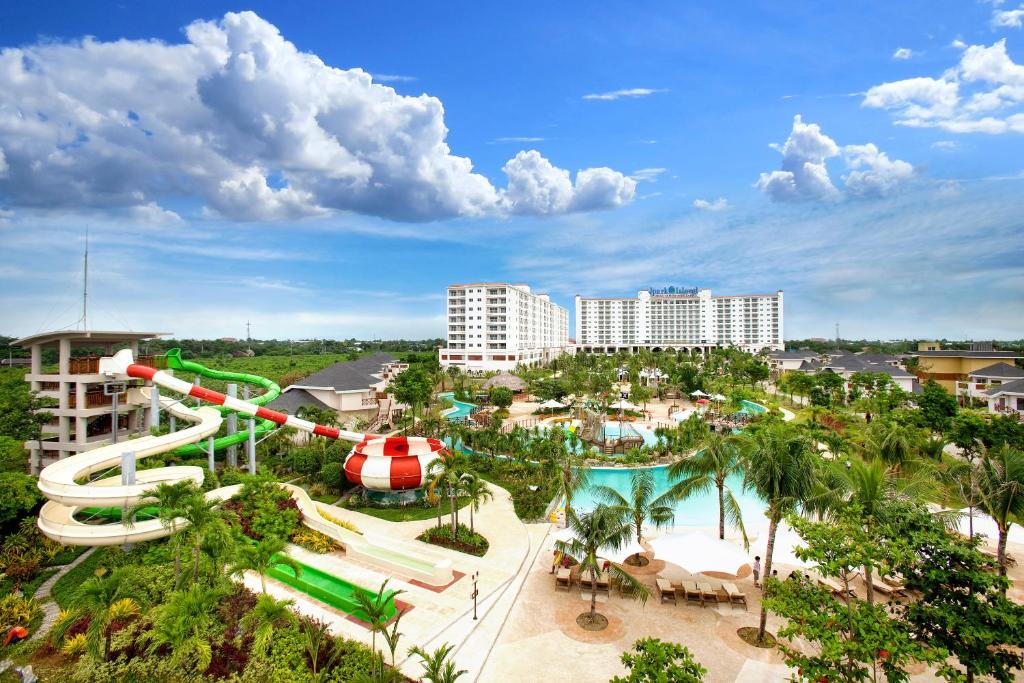 Jpark Island Resort & Waterpark Cebu is an extravagant resort located on the serene Mactan Island. It features 568 well-appointed rooms, suites and villas, along with six themed pools, a casino, activity zone, spa and fitness center. The water complex offers a thrilling experience with its towering waterslides and lazy river pool.
– The resort boasts an impressive range of amenities.
– Its location on Mactan Island is ideal for exploring Cebu.
– Guests can enjoy a private beach as well as multiple pools.
– The water complex provides exciting rides for all ages.
– With numerous dining outlets and entertainment options available, guests are ensured a comfortable stay.
Plantation Bay Resort and Spa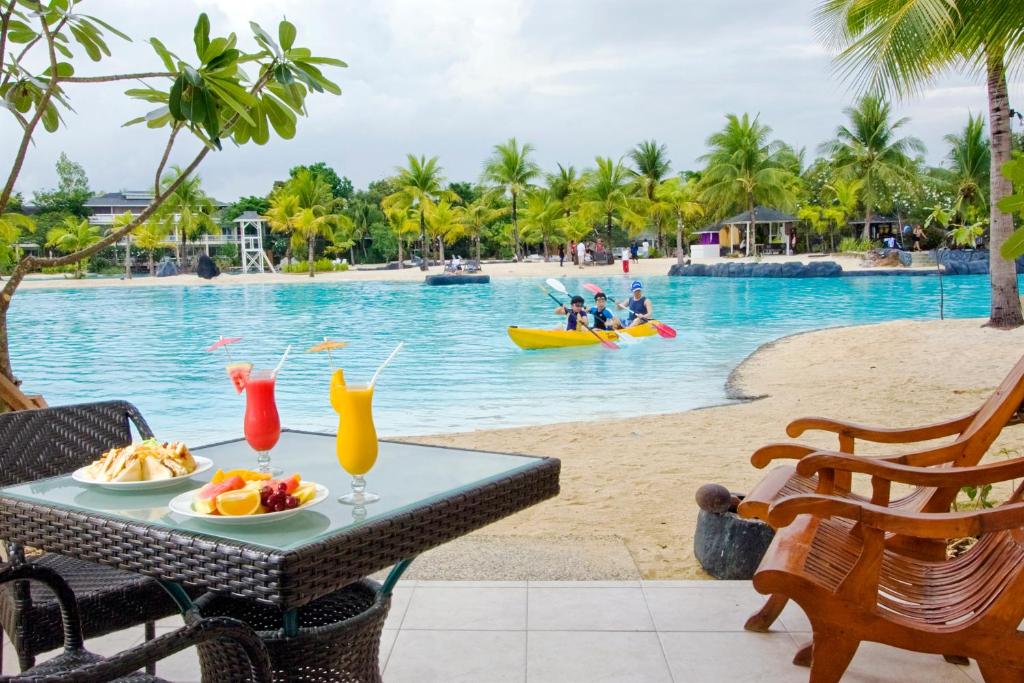 Plantation Bay Resort and Spa is a unique village-style resort that offers luxurious rooms with elegant bathrooms, including separate tubs and showers. This resort provides guests with more leisure activities than any other resorts in the country, possibly even the world, including marine activities like scuba diving, island cruises, wall-climbing, archery, tennis, pickleball and badminton. The resort also features a Japanese-inspired spa with hot and cold saltwater pools as well as four distinctive restaurants.
– Spacious rooms with king or queen beds
– Extensive leisure activities available on-site
– Unique Japanese-inspired spa experience
– Four distinctive dining options to choose from
– Honesty policy for guests who are not satisfied upon arrival
Radisson Blu Cebu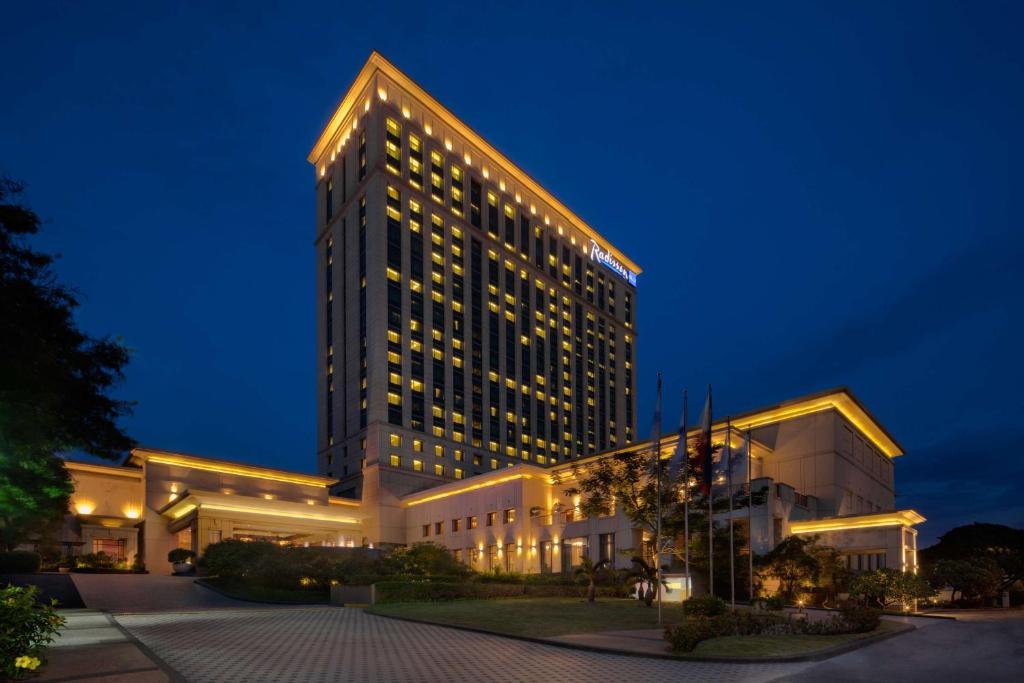 Radisson Blu Cebu is a luxury hotel located in the bustling city of Cebu, offering guests direct access to SM City Cebu Mall and panoramic views of the city and Mactan Harbor. The hotel features an outdoor pool, spa, free Wi-Fi, and free parking. Three dining options are available on-site, including Feria Restaurant serving authentic Filipino and international cuisine all day.
Pros:
– Convenient location with easy access to shopping and attractions
– Panoramic views from rooms
– Extensive business center services available
– Multiple dining options with authentic cuisine
– Nightly entertainment provided at Lobby lounge
Other places to stay in Cebu City
Cebu City Downtown Five Star Hotels
Cebu City Downtown offers a variety of five-star hotels that cater to both leisure and business travelers. These hotels boast elegant and spacious rooms, modern amenities, excellent service, and convenient locations for exploring the city's cultural attractions.
Seda Ayala Center Cebu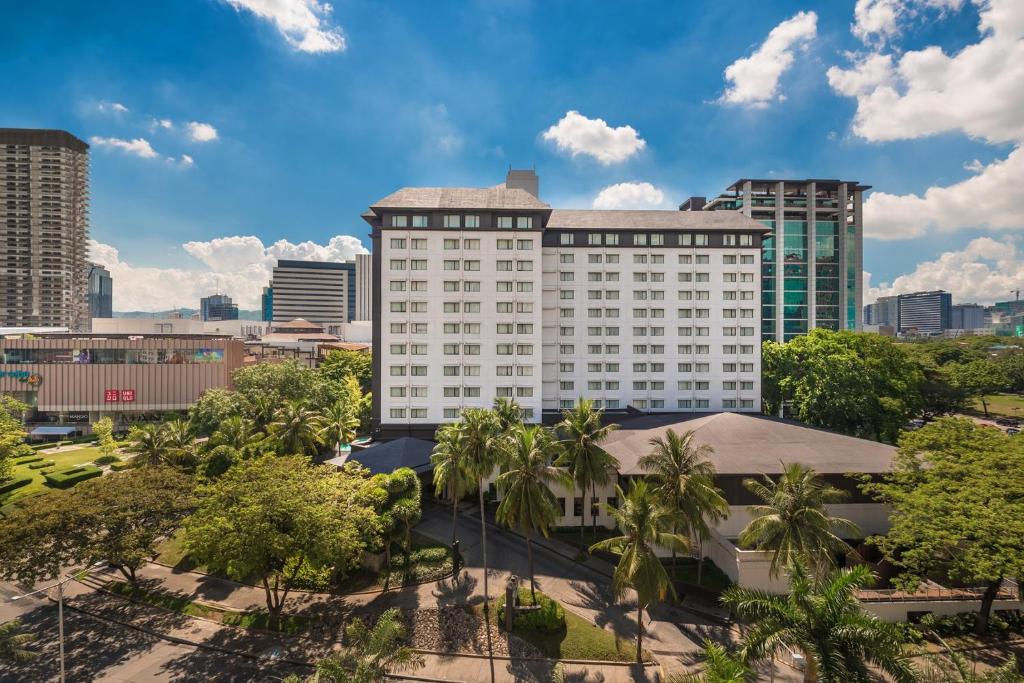 Seda Ayala Center Cebu Multiple-Use Hotel is a luxury hotel located in the heart of Cebu, just 150 meters away from Ayala Mall and 1.8 km from SM City Cebu. The hotel features an outdoor swimming pool with a pool bar, a fitness center, and an on-site restaurant serving international and local favorites.
Pros:
– Convenient location in the city center
– Outdoor pool with pool bar for relaxation
– On-site restaurant offering diverse cuisine options
– Provides various services such as airport shuttle, car rentals, laundry, ironing, and dry cleaning services
Fili Hotel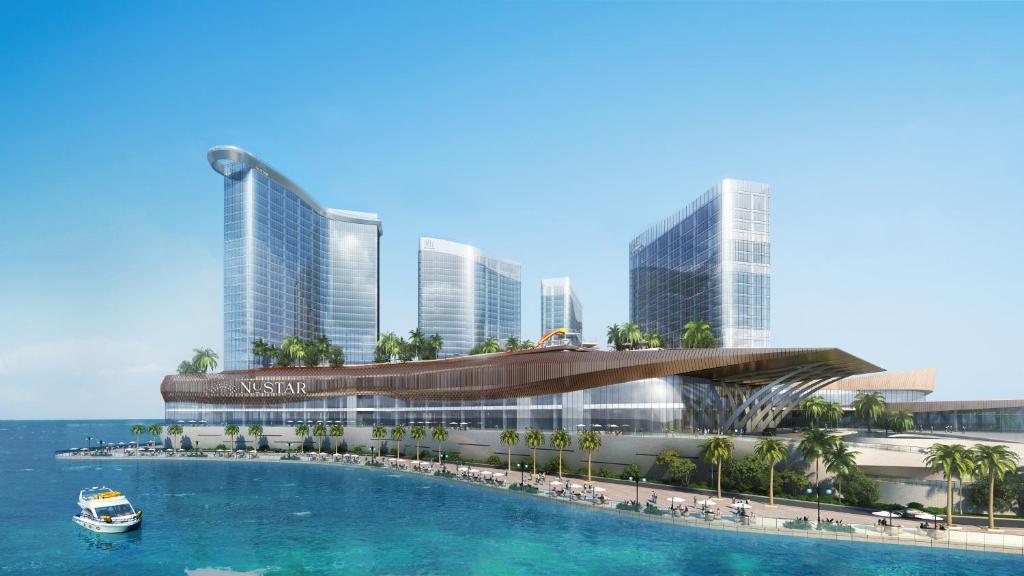 Fili Hotel is a newly opened 5-star hotel located in Cebu City, offering luxurious accommodation just a short distance from popular attractions such as Magellan's Cross and Fort San Pedro. Guests can enjoy the hotel's outdoor swimming pool, restaurant, and bar, as well as convenient services like room service, an ATM, and concierge assistance. The property also offers free WiFi and a daily breakfast buffet with both continental and Italian options.
– Luxurious 5-star accommodations
– Outdoor swimming pool for relaxation
– Convenient room service available
– Free WiFi throughout the property
– Daily breakfast buffet with multiple options
Cebu City 5 star Hotels Information
| | |
| --- | --- |
| 🛎️ 5 star Hotels in Cebu City | 5 |
| 💵 Hotels Prices From | $259 |
| 💵 Highest price | $977 |
| 🥇 Average Review Score | 8.2/10 |
| 🛏️ Average number of Rooms | 365 |
Top 5 star hotels in Cebu City
| | |
| --- | --- |
| Radisson Blu Cebu | 8.5/10 |
| Jpark Island Resort & Waterpark Cebu | 8.3/10 |
| Seda Ayala Center Cebu | 8.3/10 |
| Fili Hotel | 8/10 |
| Plantation Bay Resort and Spa | 7.9/10 |
FAQ
What are the best 5-star hotels in Cebu City?
Cebu City offers a variety of luxurious 5-star hotels, including Shangri-La's Mactan Resort & Spa, The Henry Hotel Cebu, Marco Polo Plaza Cebu, and Radisson Blu Cebu. These hotels offer world-class amenities such as breathtaking views of the city or ocean, fully equipped fitness centers and spas, fine dining restaurants, and spacious rooms with modern decor.
How much does it cost to stay in a 5-star hotel in Cebu City?
The cost of staying in a 5-star hotel in Cebu City can vary depending on the location and time of year. Prices for these luxurious accommodations typically range from $100 to $300 per night but can go up during peak travel seasons such as holidays or summer months.
What kind of amenities can I expect at a 5-star hotel in Cebu City?
Five-star hotels in Cebu City offer top-notch facilities and services such as swimming pools, hot tubs, fitness centers with state-of-the-art equipment, full-service spas offering massages and body treatments. Most also have multiple dining options featuring diverse cuisine from around the world along with bars serving cocktails made by talented mixologists.
Which is the best area to find a luxury hotel in Cebu City?
There are several areas where tourists can find luxury hotels In Cebu City including Mactan Island which is famous for its luxurious beach resorts offering beautiful views and excellent services. Another great area to explore is downtown which has many high-end boutique-style properties that cater to discerning travelers looking for something different than traditional chain brands.
What should I consider when choosing a 5-star hotel in Cebu City?
When choosing your five-star accommodation be sure to look at factors such as location (do you want beachfront or city center), amenities (pool, gym, spa), and dining options. It's also important to read reviews from previous guests to see how they rate the service and overall experience at these luxury hotels.
Popular 5 Star Hotels destinations